2-weeks workshop on setting up a sustainable and successful Agri-Business incubator by PUM senior expert
A senior expert from PUM Netherlands, Peter Van Dijk visited Mahamana Agri-Business Incubator, IIT(BHU) to conduct a workshop on 'How to set up a sustainable and successful A-grade agribusiness Incubator'.
PUM is a not for profit organization who has a good reputation in setting-up incubation centers worldwide. They offer physical visits, workshops and online advice from the industry experts.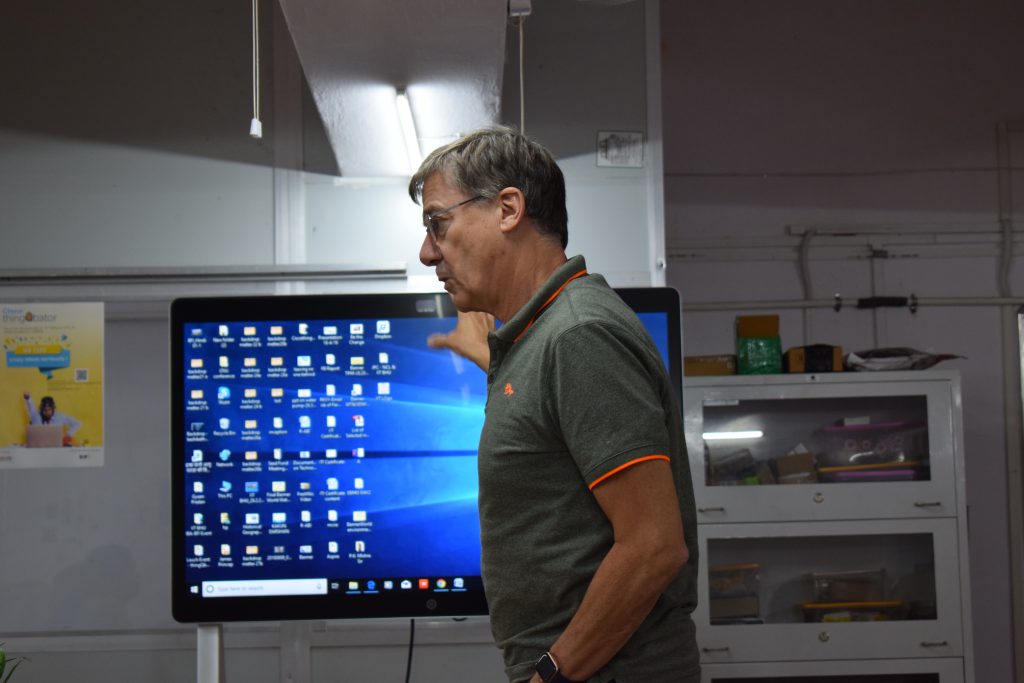 Peter is a senior expert from PUM Netherlands who carries with him a vast experience of 30+ years working with multiple industries ranging from the Power sector, Telecommunications, ICT, Agriculture, etc and has mentored many start-ups, Incubation centers.
During the workshop, Peter helped the M-ABI team in chalking out the Vision, the mission and the ambition of the Incubator. He gave some key takeaways on operational challenges like- how to manage finances? how to effectively manage the team? how to perform marketing and public relations? How to make successful strategies? He also pointed out what all problems a start-up faces and how to deal with them effectively. He presented some interesting case studies of start-ups and incubation centers from worldwide and shared their success stories. M-ABI team documented these discussions and prepared a master business plan which will serve as a blueprint and help us to strategize the future course of action.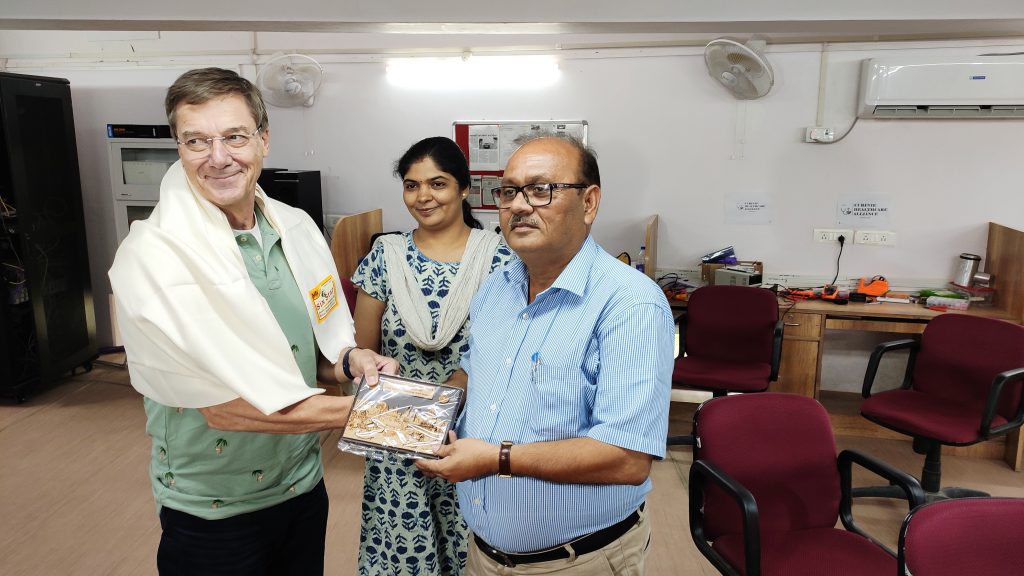 On the concluding day, a press conference and felicitation ceremony were conducted. Peter was felicitated by Prof. P.K. Mishra, Principal Investigator(M-ABI). On the occasion, Peter said that there is no difference between Indian start-ups/incubators and those in other places in the world. It is more about the differences between start-ups/incubators in emerging economies and those in developed countries. In India majority of start-ups are formed to fight poverty and to create a sustainable source of income, while in developed economies start-ups are meant to explore, innovate, chase their own dreams and be free. Start-ups in developed countries are more structured and professional. They are considered as a start-up for a period of six months to a year maximum from the date of establishment. If start-ups are not up and running, then the investors will back out and it's over.